Point-of-Sale Display
Point-of-sale (POS) displays are powerful marketing tools that set your product apart from the competition and increase sales. These marketing materials are placed on top of or alongside the promoted merchandise in retail stores. Strategically located where consumers' purchasing decisions are made, POS displays are typically featured in highly-trafficked areas on the sales floor, or near checkout aisles.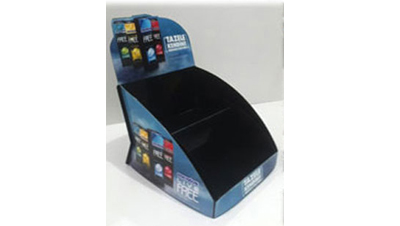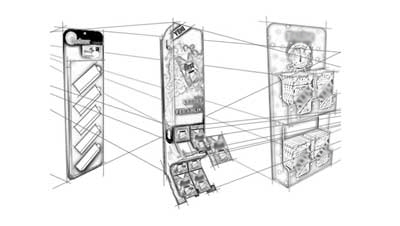 POS Display Design and Manufacturing

POS displays go through projection, design, prototyping, manufacturing and distribution stages and take place in the retail stores. It all starts with an idea. Material, production method and design are determined according to the needs of the marketing program. A 3D design is created and a prototype representing the final product is produced. With the decision of marketing management, displays are produced and shipped.
POS Display Models

POS displays can be produced from corrugated cardboard, metal, wooden and plastic materials. Material is chosen mainly by its design. Plastic displays are preferred in terms of lifetime, visual impact, durability and cost. They are more durable than cardboard displays but have higher costs. Cardboard displays are preferred more in short-term campaigns. Compared to metal displays, plastic displays are similar in cost but visually more effective. Plastic displays are very advantageous compared to wooden displays in terms of cost and shipment. The most common display types include: floor displays and free standing units, countertop/tabletop displays, power wing/side kick displays, merchandising strips, hangsells, pallet displays, end cap displays, dump bins and inline displays.